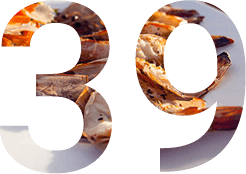 Verano Homes – Location
Verano home is a serene and secure gated community townhouse located in Edenville 2 estate off Kiambu road, in the Ridgeways neighborhood. Edenville is a UN Nations approved development, close to the UN headquarters the US Embassy and other major Consulates.
The 2 Rivers mall and Village Market are a short driving distance away. Other easily accessible sites are National Museum, National Archives, Nairobi National park, Paradise lost (home of the caves) and the giraffe center. If you want to immerse yourself in the Kikuyu culture you can take a visit Riuki Cultural center which is about 30 minutes' drive from Verano.
Watch the video presentation
Duration: 1:55
The Space
The house is a three-bedroom villa (master en-suite) measuring 1,710 sq. feet on approximately plot size 300 sq.  It has an entertainment living cum dining room area. It is suitable for families with children as there is a large yard for play.
It also has a fully equipped spacious kitchen with necessities e.g. Sugar, tea leaves, coffee etc. 
Washing machine and a dryer/dryer sheets also are provided but in case you need cleaning Service, chef & nanny they are available on request at an extra fee.
A great gateway from the hustle and bustle of the city centre.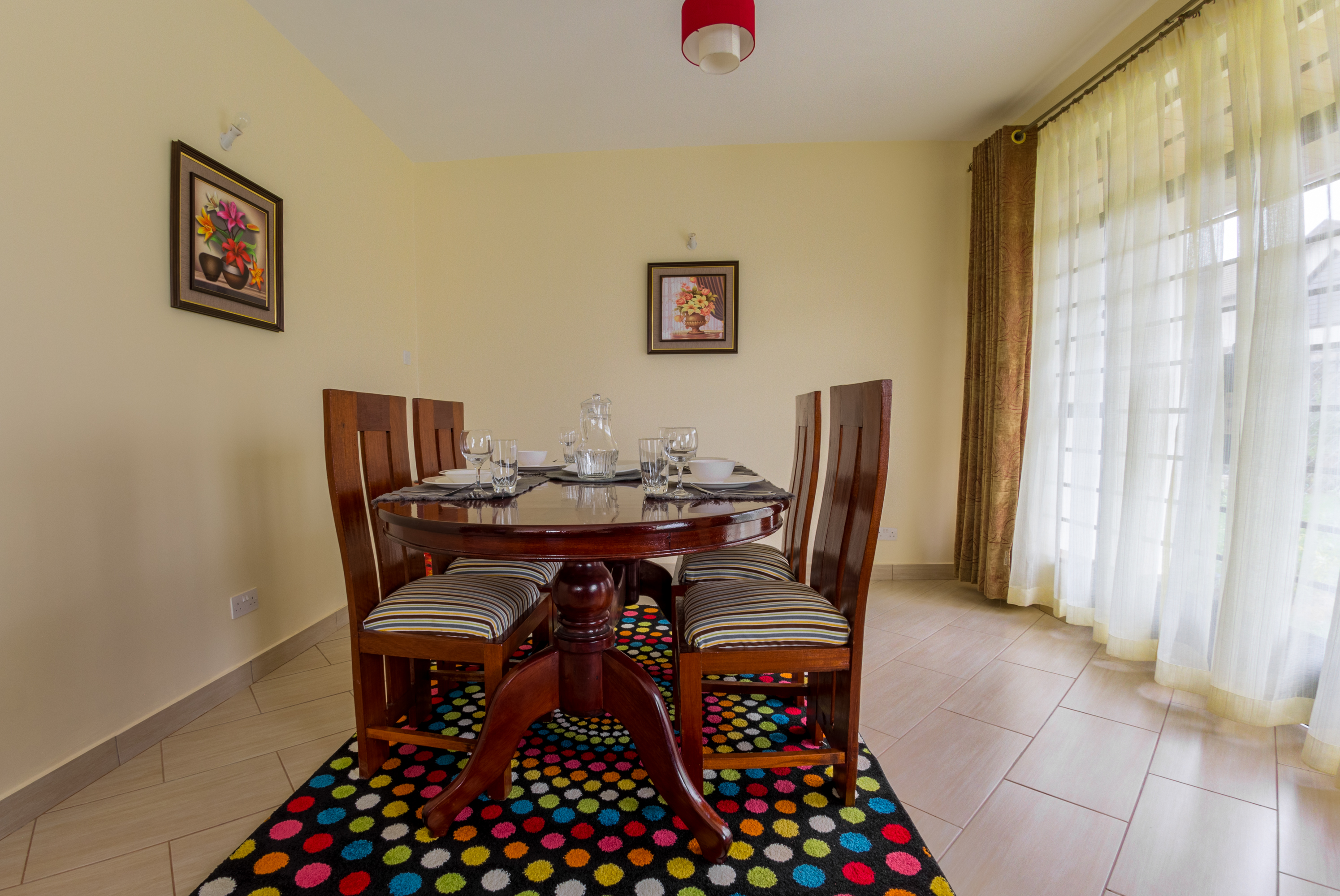 The Dining Area is centrally located within the Apartment for easy access and has ample space to accommodate upto 6 people. It's perfect for a small group and a family. The dining area is right adjacent to the kitchen.
From the Dining room, you have a good view of the backyard garden while eating which it can also be opened up to making it also a perfect setting for when guests want to have a barbeque and have easy access to the dining area.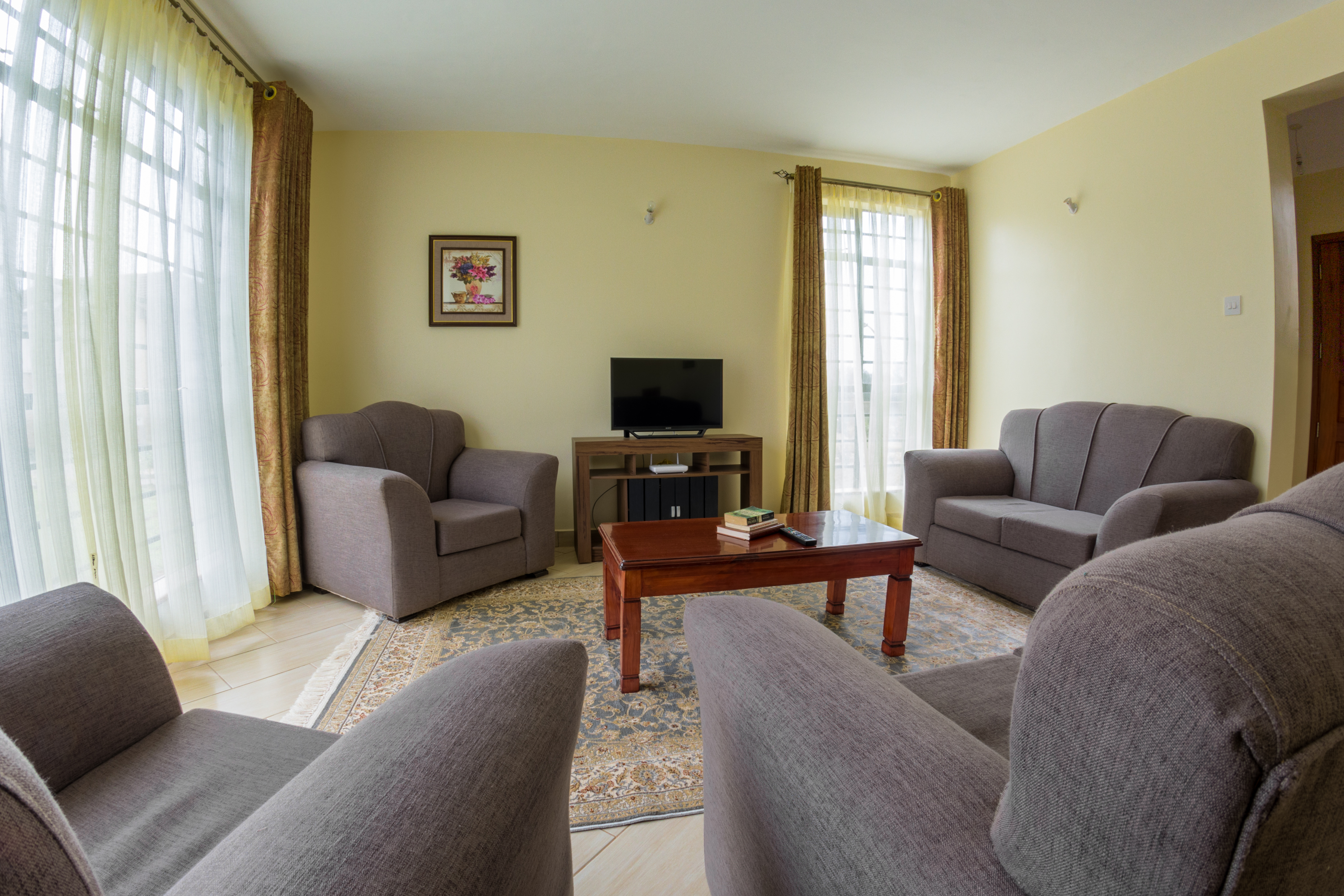 The Living Room is large and spacious with ample seating that will allow our guests to host a good amount of company. A large TV display is also available with a wide range of TV channels available.
The Living room also has a good view to the backyard garden and can be opened up to the space so as to give a more open ambiance during the day and the night.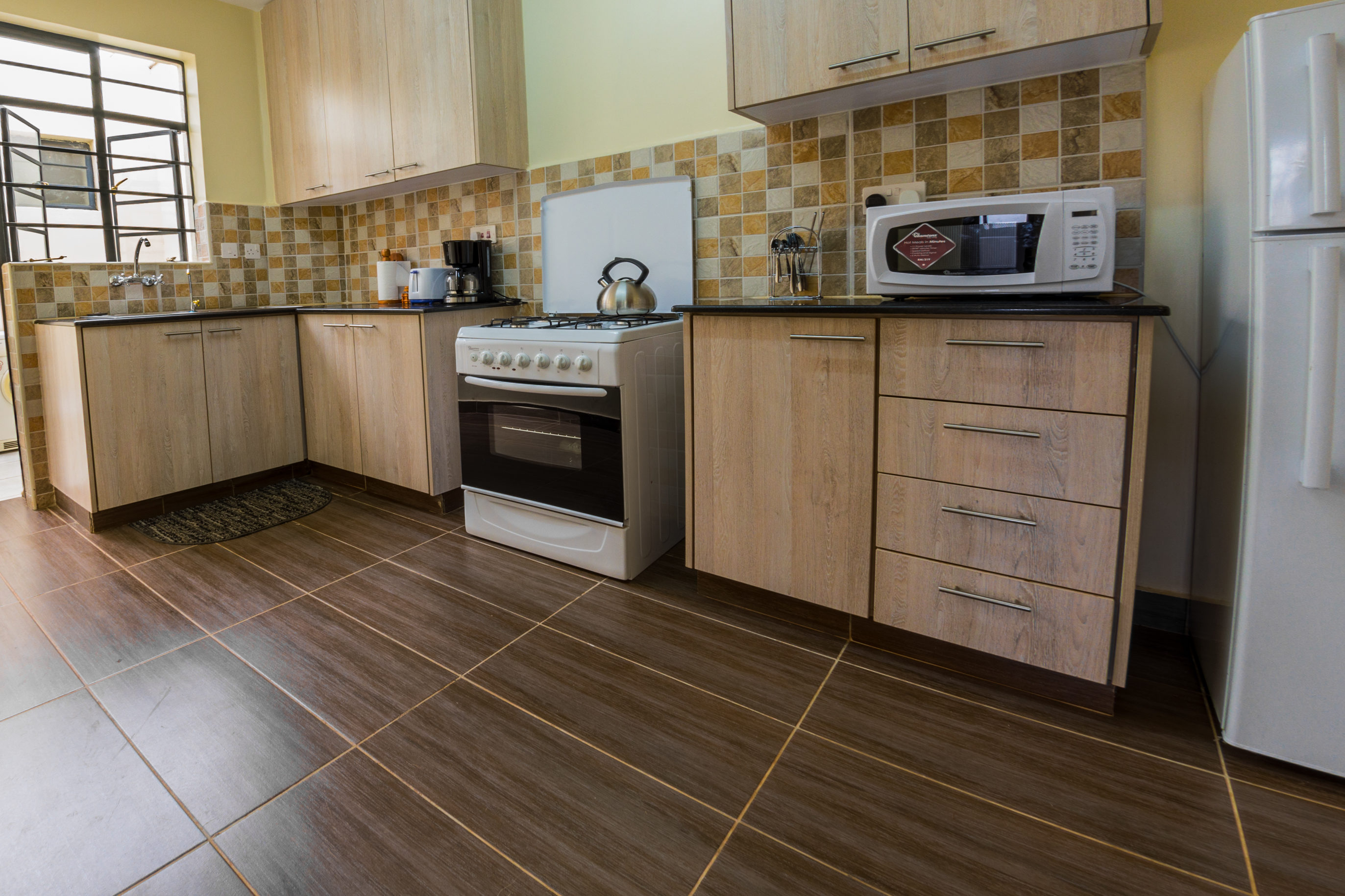 Our Kitchen is well equipped with utensils and good gas cooker that you can use to prepare whatever meals that you desire. We also have a fridge available to allow you to do the shopping for fresh food well in advance and keep them refrigerated for a long time. We also have breakfast available, where we provide bread, butter, tea, coffee and eggs for you to make yourself a breakfast.
Amenities in and Around Verano Homes
Contact Us
Veranohomes, HOUSE 31A at Edenville 2, KIAMBU
Call us:
+254 768 091 035, +254 722 273 204
Email:
info@veranohome.vip